School Meals
Children at Churchfields are encouraged to eat healthily. Pupils can choose on a weekly basis to have either a school meal or packed lunch.
School Meals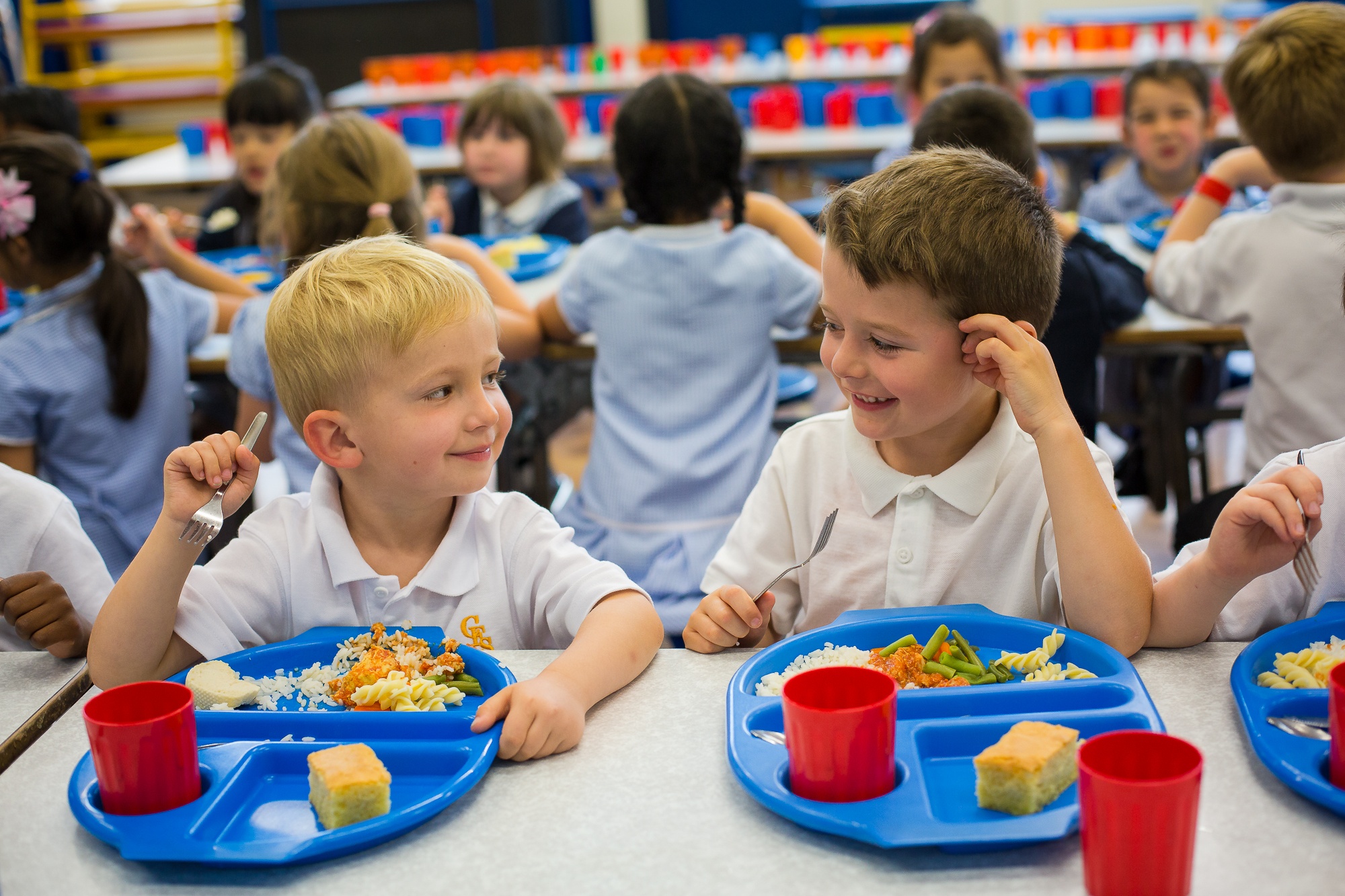 Since the introduction of Universal Free School meals in 2014, all children in Reception, Year 1 and Year 2 are entitled to a free school meal provided by our catering company ISS.
The current menu is displayed below so that you and your child can make informed choices. School meals are varied, tasty and nutritious and include a daily salad bar from which your child can choose additional items. French bread is also provided as an accompaniment to lunch and either water or milk is served.
Should your child have food allergies, he/she will need a special menu which an ISS dietician will prepare. Please notify school if your child has special dietary requirements. Halal and vegetarian dishes are always available and children wear a wrist band at lunchtime to indicate their choice.
Packed Lunch
If your child brings a packed lunch, please name the lunch bag and make sure that he/she can open their own containers, including yoghurt tubes! Please do not send glass containers, fizzy drinks or chocolate and sweets. Please note that we are a nut-free school and there are children attending who have severe allergic reactions, so please do not send any nut products into school.
Fruit
Each day your child will receive free fresh fruit during the morning, so please notify us if your child is allergic to any fruits.