History
Welcome to Churchfields Infants' School History page
My name is Mrs Paczynska and I am the History Champion at Churchfields Infants' School.
At Churchfields Infants' School, our pupils consistently demonstrate their love for history.
Our unique curriculum is coherently planned and sequenced with our young children in mind, and with consideration for our school context. The Churchfields curriculum is rooted in our curriculum drivers: Growth, Environment and Possibilities. We plan connected sequences of learning to build cumulatively sufficient knowledge and skills for future learning.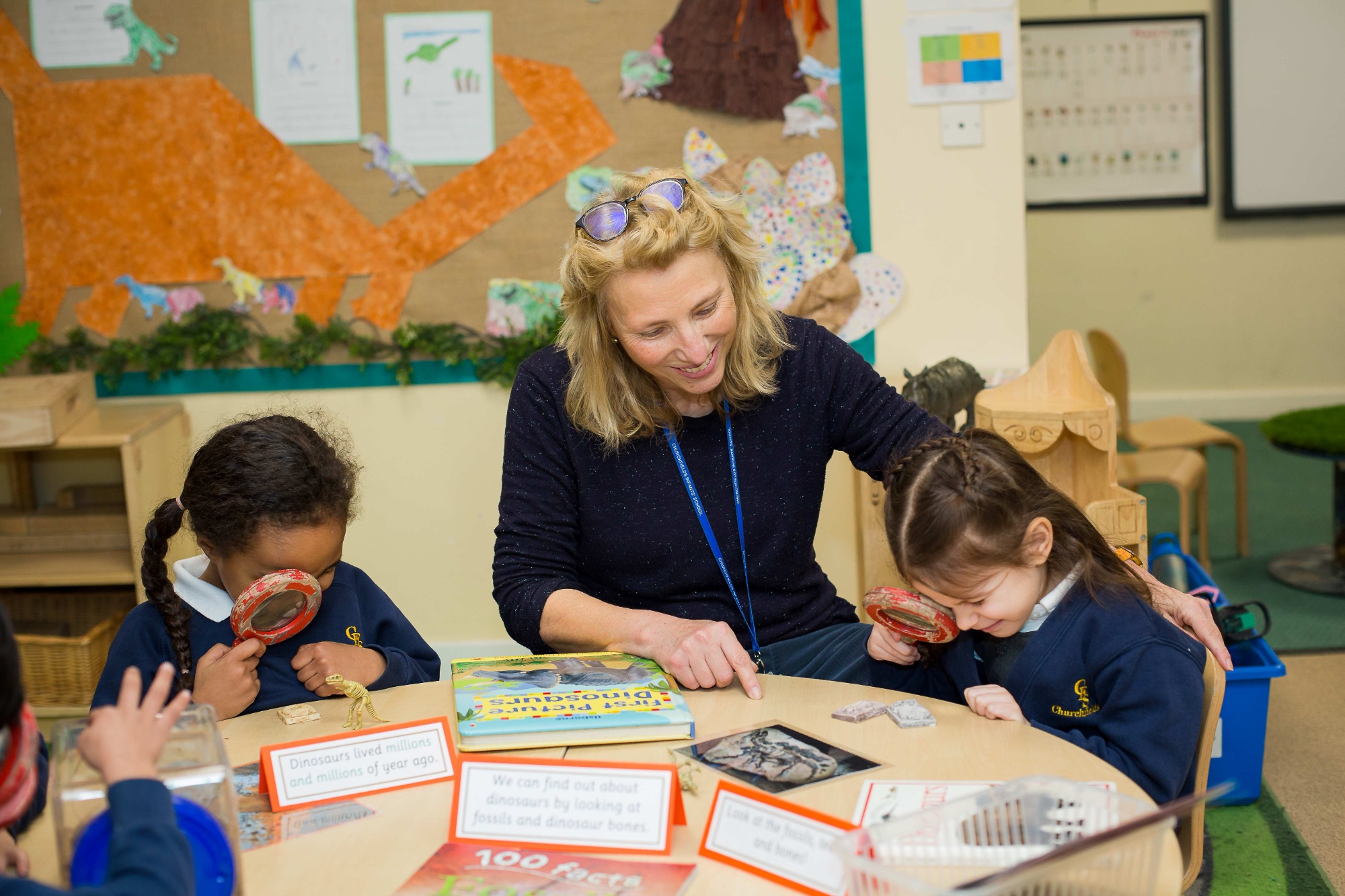 Our history curriculum follows the EYFS framework and the National Curriculum subject content and is further enhanced by our infant approach to learning and teaching.
In the Early Years, children's personal history is always a starting point and they develop their understanding of the passing of time through celebrations of festivals and marking special dates, from birthdays to religious festivals and other memorable occasions. Children learn about historical settings through story-telling, traditional tales and other stories read in class. Learning about dinosaurs helps such young children begin to develop the concept of prehistory, or 'then' and 'now'. They will explore the idea of changes over time by comparing now to the past.
In Key Stage One, history is taught as a discrete subject. Our vibrant Year One curriculum gives children a solid grounding in historical concepts that develops their curiosity and challenges them to think for themselves.
In Year Two, we have planned an aspirational and ambitious curriculum. We deliberately focus on more modern history because we want children to understand what has shaped the world they live in and the future world they will be responsible citizens of.
By the end of Year 2, our children will develop an awareness of the past and be able to use common words and phrases relating to the passing of time. They will learn where the people and events they study fit within a chronological timeline and be able to identify similarities and differences between ways of life in different periods. They will use primary and secondary sources to find out about the past. Children will become familiar with significant individuals from the past, such as Samuel Pepys and Amelia Earhart.
Learning from within and beyond the curriculum is made memorable for the children and they are immersed in events from the past with the help of theatre groups, trips and assemblies.
Our history curriculum also reflects our values as a Values-Led school and identifies injustices; reinforcing the messages around equity and tolerance that our school so firmly stands for.