Healthy Schools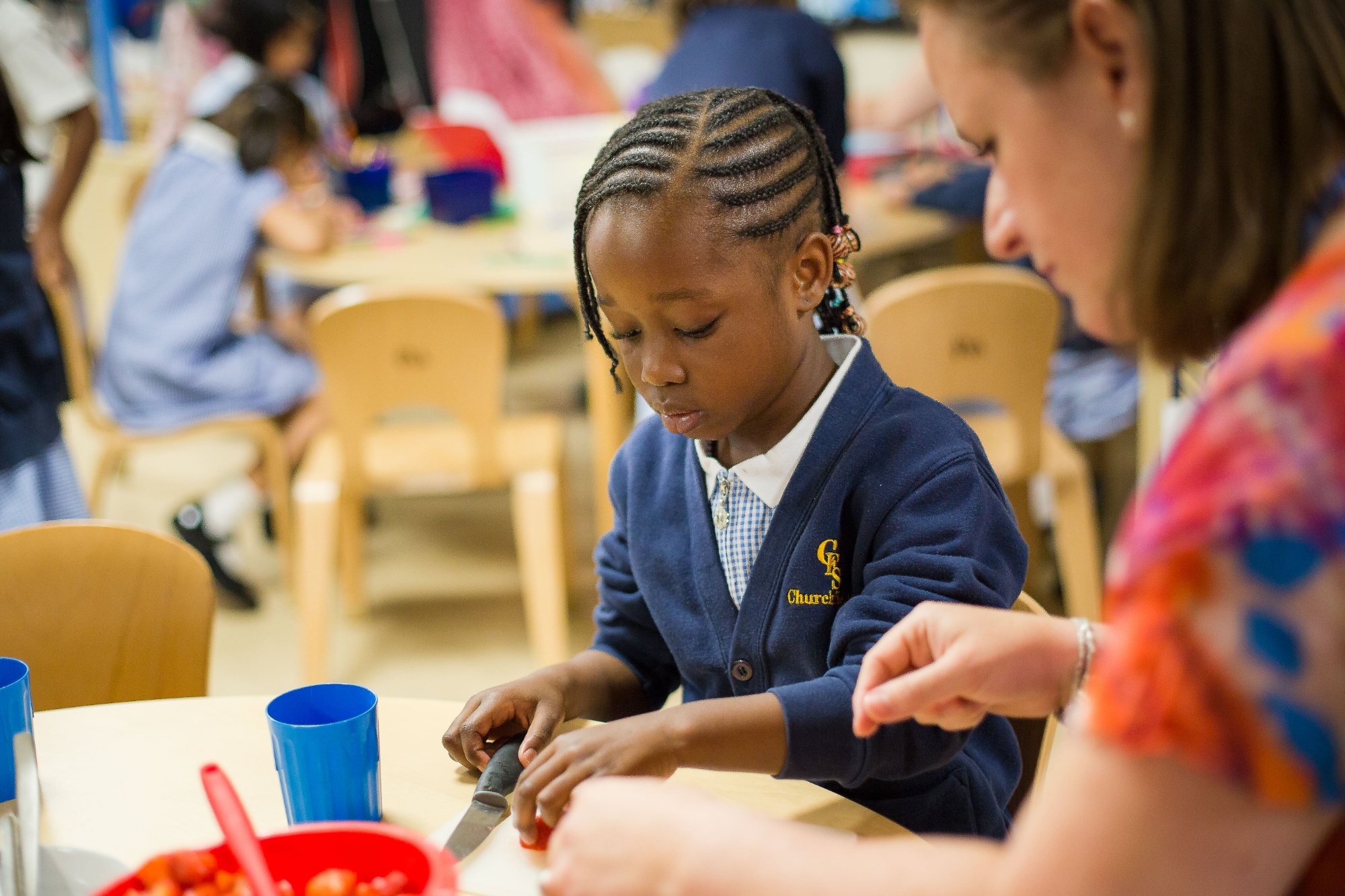 At Churchfields Infants we take great pleasure in helping to create active, healthy and happy young people. We do this in a variety of ways across the curriculums both in Early Years and Key Stage One.
We encourage children to understand where their food comes from and how it is prepared. We teach cooking skills throughout the year and teach children specifically how to use knives properly.
We also grow a range of fruit and vegetables on the school premises, which we like to use in our cooking lessons and even in school meals.