Telephone Box Library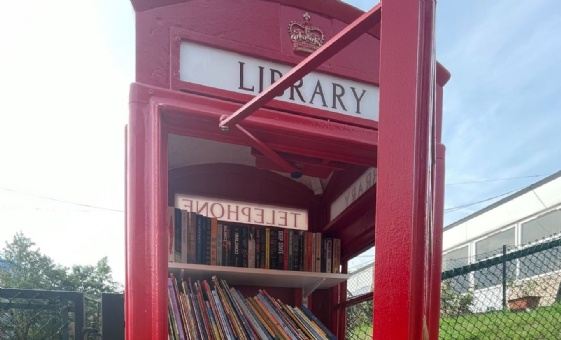 Have you seen our lending library?
We are proud to finally open our library and are pleased to see families enjoying using it. Mrs Osborne worked really hard over the summer to make sure it was ready and inviting for you all. A huge thank you to Mrs Osborne's father, who helped to build the shelves and make sure the phone box is sealed and water tight!
If you would like to donate to the lending library, there will be a donation box outside the office, under the shelter.